SCHEDULE: THURSDAY, OCTOBER 22nd THROUGH FRIDAY, OCTOBER 30th OVERALL IMPACTS Paving – Expect delays Tuesday, October 27-Friday, October 30. Main Street and side streets. Flaggers and pedestrian crossers will be present in the construction areas. Weekends are Construction Free! SPECIAL NOTE: EFUD – Edward Farrar Utility District, the utility district for the village area, has contracted with J.A. McDonald to replace the waterline on lower Stowe Street from the intersection of Main Street to Bidwell Lane. This is not part of the VTrans Main Street project and is being completed under a separate contract through EFUD. Segment 1. Railroad bridge by Dac Rowe to Stowe Street Permanent
SCHEDULE: THURSDAY, OCTOBER 15th THROUGH FRIDAY, OCTOBER 23th OVERALL IMPACTS EXPECT TRAFFIC DELAYS AND ONE-WAY ALTERNATING TRAFFIC. Flaggers and pedestrian crossers will be present in the construction areas. Support your local businesses. SHOP and DINE LOCAL! Segment 1. Railroad bridge by Dac Rowe to Stowe Street North Main Street - New granite curbs are being installed. Expect one-way alternating traffic. For those properties with curing concrete sidewalks, parking is available at the Municipal Offices at 28 North Main Street. Lower Stowe Street – Concrete sidewalks will be poured beginning at Bidwell Lane, heading to the Main Street intersection beginning on Wednesday, October 14th. Customers and tenants on Stowe Street
Main Street Reconstruction
Quick Facts
Start:
April 2019
End:
Fall 2021
Work being done:
The Main Street project involves "full depth reconstruction" of Main Street, including replacement of all municipal water and sewer infrastructure, and undergrounding of all aerial utilities from Stowe Street to the State Office Complex. The project also includes new sidewalks, period streetlights, landscaping, streetscape and wayfinding amenities to enhance the appearance of Waterbury village. Construction will be sequenced to maintain traffic flow and reduce disruption to residents and businesses in Waterbury village.
Project area:
The project begins at the railroad trestle by roundabout and continues for approximately 1 mile to Demeritt Place, and includes the lower portion of Stowe Street from Main Street to the dry bridge over the railroad.
Hours of operation:
Approximately 6am to 6pm, Monday through Friday. Two lane traffic with some 1 lane alternating traffic. Saturday construction may occur outside of the core of the downtown area.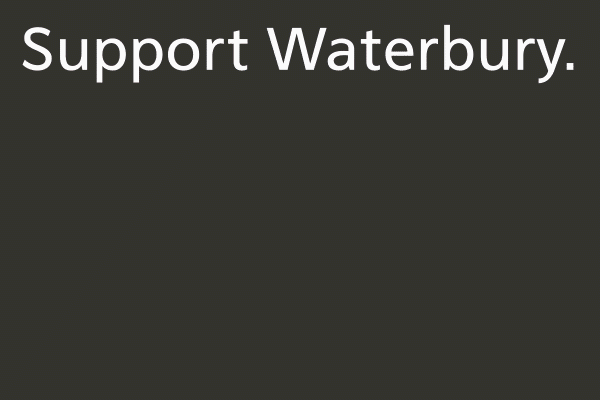 Contact Us
General Project Assistance
Barbara Farr
Transportation Liaison, Town of Waterbury
Business Assistance
Alyssa Johnson
Economic Development Director, Revitalizing Waterbury
Visitor Assistance
Karen Nevin
Executive Director, Revitalizing Waterbury