The Town of Waterbury is working in partnership with Revitalizing Waterbury and VTrans to provide this dedicated website for information on transportation construction plans and timelines for Waterbury's Main Street Reconstruction project. We are here to help during this transition of making our roadways and community a better, safer, more inviting place to live, work and play.
---
All - As of this afternoon a decision was made at the state level to delay all state construction projects until further notice. This means that the Main Street Reconstruction project that was scheduled to start on Monday, March 30 will be delayed until the Stay at Home Order, Addendum 6, by the Governor is lifted or otherwise determined to be safe to resume normal activities. Please feel free to contact me if you have any questions or concerns. Stay safe and stay at home. Sincerely, Barb
We are all experiencing some change, stress and uncertainty with the Covid-19 spreading throughout the world. Many discussion have taken place between the town, Vtrans and the contractor on how to proceed with the Main Street Reconstruction project. At this time the construction is scheduled to move forward starting with conduit work on the side streets and behind the fire station on March 30. The contractors are very aware of the tenuous economic situation and are planning to do their best to minimize construction impacts once businesses are allowed to open back up again. Please see the Construction Schedule that
Main Street Reconstruction
Quick Facts
Start:
April 2019
End:
Fall 2021
Work being done:
The Main Street project involves "full depth reconstruction" of Main Street, including replacement of all municipal water and sewer infrastructure, and undergrounding of all aerial utilities from Stowe Street to the State Office Complex. The project also includes new sidewalks, period streetlights, landscaping, streetscape and wayfinding amenities to enhance the appearance of Waterbury village. Construction will be sequenced to maintain traffic flow and reduce disruption to residents and businesses in Waterbury village.
Project area:
The project begins at the railroad trestle by roundabout and continues for approximately 1 mile to Demeritt Place, and includes the lower portion of Stowe Street from Main Street to the dry bridge over the railroad.
Hours of operation:
Approximately 6am to 6pm, Monday through Friday. Two lane traffic with some 1 lane alternating traffic. Saturday construction may occur outside of the core of the downtown area.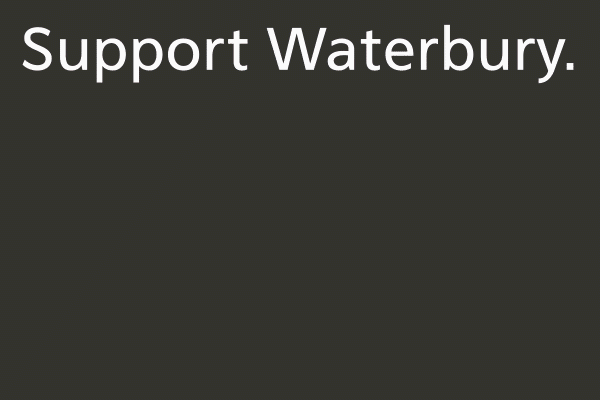 Contact Us
General Project Assistance
Barbara Farr
Transportation Liaison, Town of Waterbury
Business Assistance
Alyssa Johnson
Economic Development Director, Revitalizing Waterbury
Visitor Assistance
Karen Nevin
Executive Director, Revitalizing Waterbury