The Town of Waterbury is working in partnership with Revitalizing Waterbury and VTrans to provide this dedicated website for information on transportation construction plans and timelines for the Route 100 Rehabilitation project between Waterbury and Stowe, and the Main Street Reconstruction project in downtown Waterbury. We are here to help during this transition of making our roadways and community a better, safer, more inviting place to live, work and play.
Project Location: VT 100 in the Towns of Waterbury and Stowe. Paving: Beginning Sunday, October 14th, the paving crew will continue to pave a second lift of asphalt heading south away from Stowe. The crew will also be paving side road aprons throughout the week. Once paving on Route 100 and all side road aprons have been completed, the crew will begin private drive aprons. All paving operations are weather dependent. Guardrail: Guardrail installation operations will resume on Route 100 from Cliff Street continuing south to River Road. Traffic: Motorists may encounter several areas of one-way alternating traffic along the construction route to
First of all, thank you to all that have contacted me during the Route 100 construction process to report on problem areas or clarify schedules. And extra thanks for those that offered positive reviews on the new road surface and work crew - it's a big improvement. Here are a few updates on Frequently Asked Questions (FAQs). Q1. Will the side road and driveway aprons be fixed before the winter comes? A1. YES! All side road aprons will be paved first and then the construction team will come back through and pave all driveway aprons for the entire construction area before Thanksgiving. If
Route 100 Rehabilitation
Quick Facts
Start:
April 2018
End:
Fall 2019
Work being done:
The Vermont Agency of Transportation (VTrans) is rehabilitating Route 100 in the towns of Waterbury and Stowe to provide a sustainable roadway structure, improved travel surface and to reduce the yearly maintenance costs of this important arterial roadway and major tourist route. Existing shoulders will be increased to a consistent five foot width, where feasible, to accommodate bicyclists. A number of existing drainage culverts will be repaired or replaced and subsurface drainage will be installed in strategic locations. A new traffic signal will be installed at Guptil Road and Route 100.
Project area:
The project area begins just north of the Waterbury roundabout and continues for approximately 9.5 miles to the Stowe Public Safety Building.
Hours of operation:
Approximately 7pm to 6am (night operation) Sunday night through Friday morning with some possible Friday nights
Main Street Reconstruction
Quick Facts
Start:
April 2019
End:
Fall 2020
Work being done:
The Main Street project involves "full depth reconstruction" of Main Street, including replacement of all municipal water and sewer infrastructure, and undergrounding of all aerial utilities from Stowe Street to the State Office Complex. The project also includes new sidewalks, period streetlights, landscaping, streetscape and wayfinding amenities to enhance the appearance of Waterbury village. Construction will be sequenced to maintain traffic flow and reduce disruption to residents and businesses in Waterbury village.
Project area:
The project begins inside the railroad trestle by roundabout and continues for approximately 1 mile to Demeritt Place, and includes the lower portion of Stowe Street from Main Street to the dry bridge over the railroad.
Hours of operation:
Approximately 7am to 7pm, Monday through Friday. Two lane traffic with some exceptions. Saturday construction may occur outside of the core of the downtown area.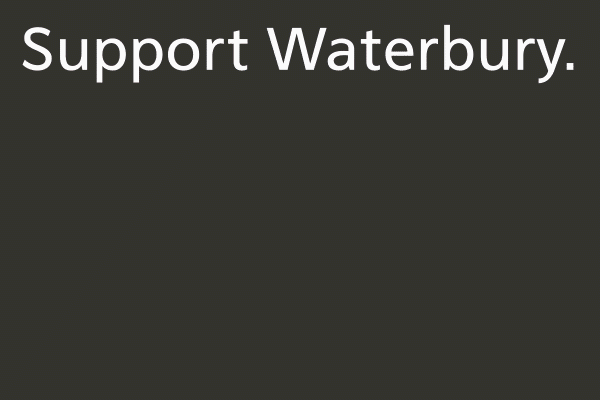 Contact Us
General Project Assistance
Barbara Farr
Transportation Liaison, Town of Waterbury
Business Assistance
Alyssa Johnson
Economic Development Director, Revitalizing Waterbury
Visitor Assistance
Karen Nevin
Executive Director, Revitalizing Waterbury