Main Street Reconstruction
After 30 years of planning, the project is nearly ready for construction with a tentative start date of April 2019. The project area will begin on Main Street just south of the railroad trestle and progress through the downtown for nearly one mile just past Demeritt Place. The entire project is anticipated to be completed by the end of 2021. 100 year old water lines, sewer lines and storm drains will be replaced with new lines with a life expectancy of another 100 years.
Utility lines will be placed underground in the core of the downtown between the Congregational Church to Park Street, and on Stowe Street from the Main Street intersection to the dry bridge over the railroad. New sidewalks, landscaping, informational kiosks, wayfinding signs, hanging flower baskets, flags and banners will enhance our entire downtown.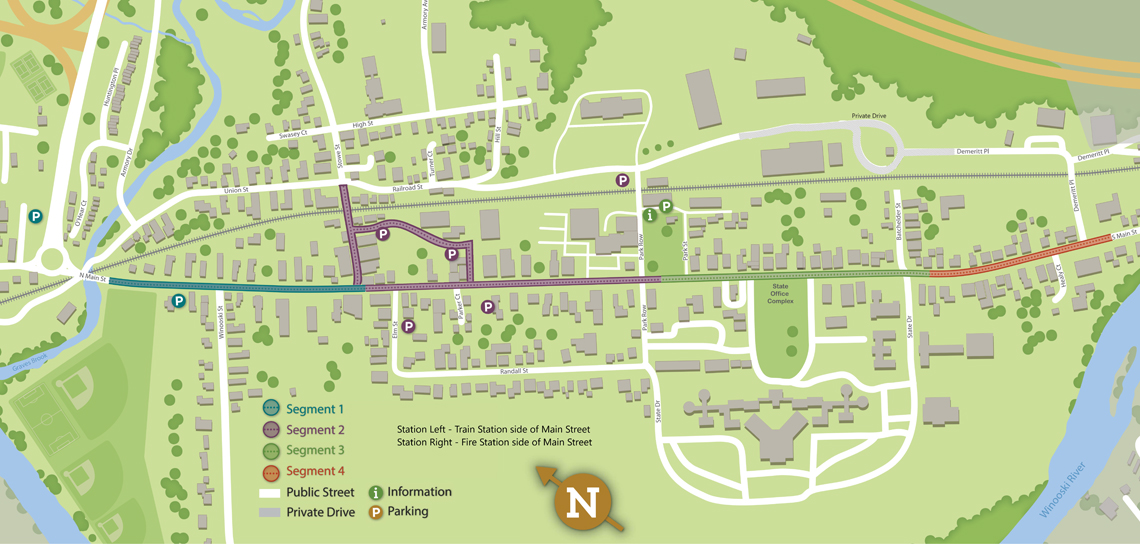 Contact Us
General Project Assistance
Barbara Farr
Transportation Liaison, Town of Waterbury
Business Assistance
Alyssa Johnson
Economic Development Director, Revitalizing Waterbury
Visitor Assistance
Karen Nevin
Executive Director, Revitalizing Waterbury